Rent the sterimate from just £105+vat per month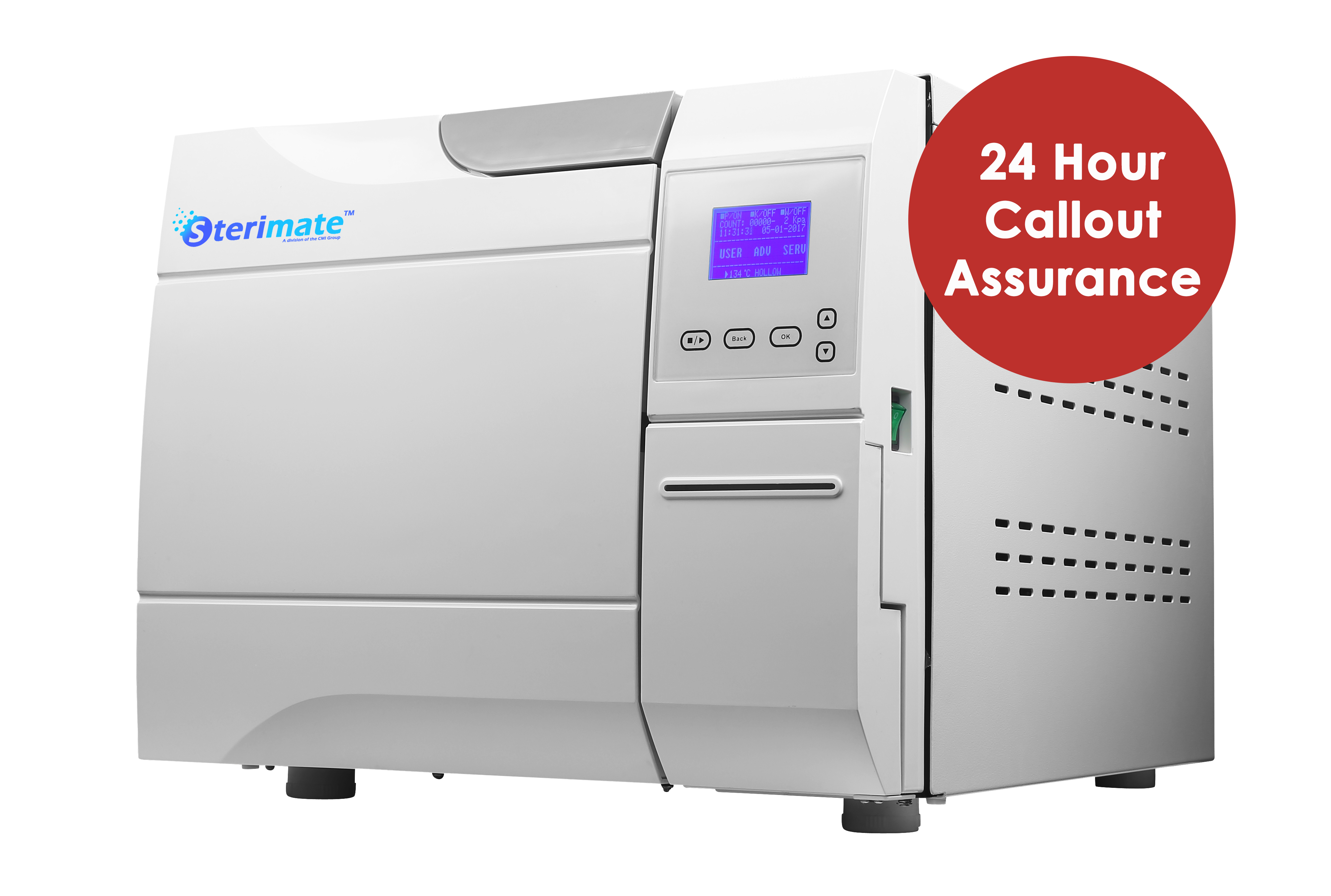 The affordable decontamination solution, suitable for dentistry, veterinary, podiatry, chiropody and many other market sectors.
Our rental packages include:
A brand new Sterimate 23 litre vacuum autoclave
Commissioning, installation, delivery and user training
Service and test to HTM01-05
Annual PVI and WSE
Unlimited breakdowns, parts and consumables
24 hour callout assurance
Why choose to rent your autoclave?
Renting your autoclave gives you the peace of mind that you won't receive any unexpected bills during the rental period. Also, all breakdowns are attended within 24 hours, making sure that your autoclave is always up and running when you need it.
Sterimate is also registered with the Financial Conduct Authority (FCA).